Vi hade en helt fantastisk match fram till ca 77e minuten. Sen krossade Ronaldo drömmen, vilken maskin han är ändå alltså, går inte att inte bli imponerad. Förkrossande deppig väg hem från Friends Arena men nu – EM 2016, vad säger ni?
Tack Petra och Carro för fint sällskap!
Ronaldo, best player in the world, crushed our hopes and dreams to go to Rio 2014. But hey, Euro 2016, here we go!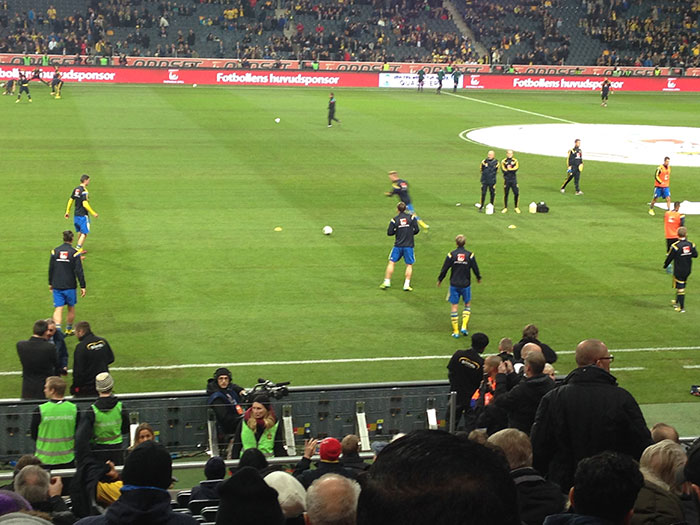 Uppvärmning.