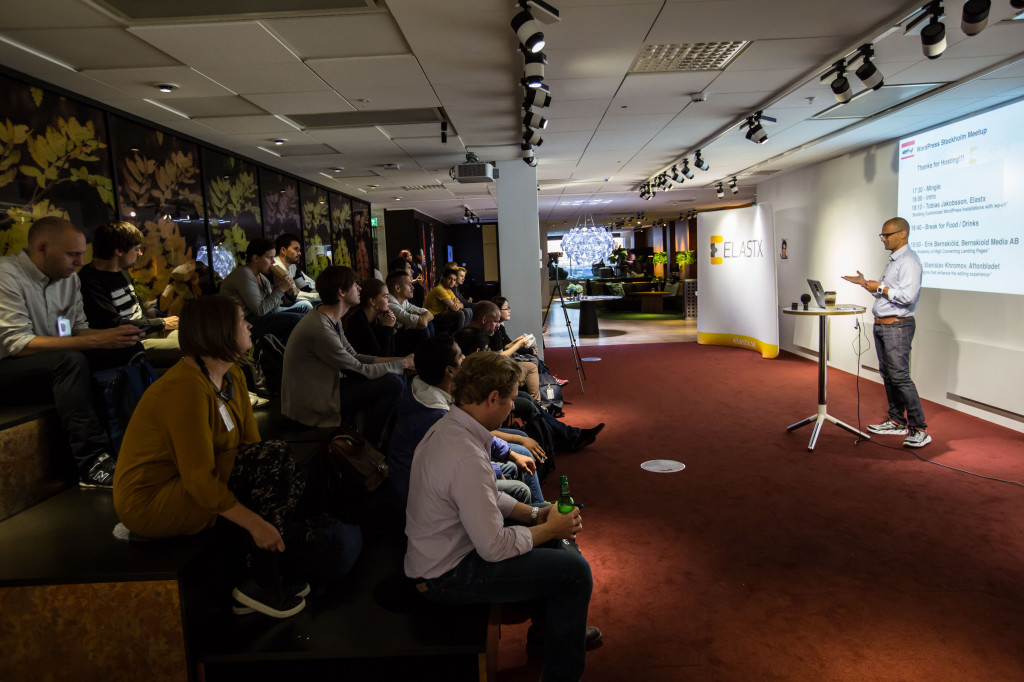 The WordPress Stockholm Meetup Group had its third meetup on September 23, 2015. It was a great evening sponsored by Elastx and taking place just next to Stockholm Central station, at the beautiful Waterfront building.
Whether you wanted to automate and cloud host your WordPress install using WP-CLI, scrutinize your landing pages with behavioral economics or try out Shortcake – a new (delicious) tools for content editors, the evening had you covered!
---
Building your own custom WordPress installations with WP-CLI
Tobias Jakobsson, Elastx

When Tobias asked who had heard of WP-CLI before, pretty much everyone raised their hands. When he followed that question up with who actually use WP CLI on a day-to-day basis, few hands went up.
In his talk, Tobias tried to bridge the gap between just liking WP-CLI and actually using it with clear and concise examples.
---
The Anatomy of High Converting Landing Pages
Erik Bernskiöld, Bernskiold Media
Erik gave a well-balanced presentation on what makes great landing pages. We heard everything from the psychology behind what makes people tick to practical advice on how to improve your conversion rates and build a better experience for visitors.
Erik is a seasoned speaker that regularly attends WordCamps and meetups. Highly recommended!
---
Providing a great editing experience with WordPress and Shortcake
Stanislav Khromov, Aftonbladet

Stanislav gave a talk on the up-and-coming feature plugin Shortcake.
Shortcake provides a standardized way to build UI for Shortcodes and preview them in the TinyMCE visual editor. Their official slogan is: "Shortcake makes using WordPress shortcodes a piece of cake." 🙂
You can find Shortcake on WordPress.org and on GitHub. If you're feeling adventurous, you can try Aftonbladets own fork of Shortcake that aims to solve some of the alpha-stage bugs and make it usable in production environments.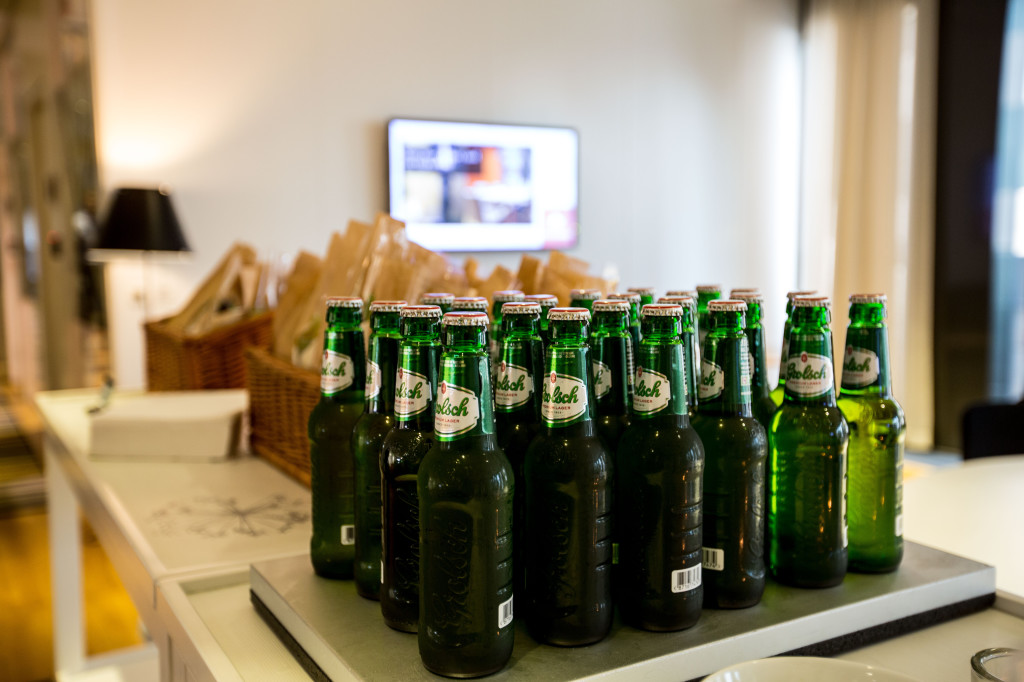 The next Meetup is already being planned!
The fourth meetup will focus on "lighting talks", where we hope to give room to more speakers with shorter presentations. Contact Stanislav Khromov or Ryan O'Leary in the Meetup group or on Facebook if you're interested in presenting or hosting!
More photos
Big thanks to Elias for offering to be our photographer for the evening!
Looking for a job?
Would you like to work with these technologies and products? Do you like problem solving, web development and technology? Then maybe Aftonbladet is your future playground. We are always looking for great developers. Click here for more information and to apply!
See you all on our next meetup!